Over at SOSSES, Christophe Foraison relates this interesting activity done by his high school juniors: get the students in teams to draw society in 10 minutes. Foraison posts the results with his commentary.  I found three entries particularly interesting since they spontaneously seem to represent the Holy Trinity of Social Theory for beginners.
But, of course, there is really no such thing as spontaneity outside of cultural representation and Foraison shows how these students actually tap into cultural images of society.
The Marxian / conflict / critical tradition: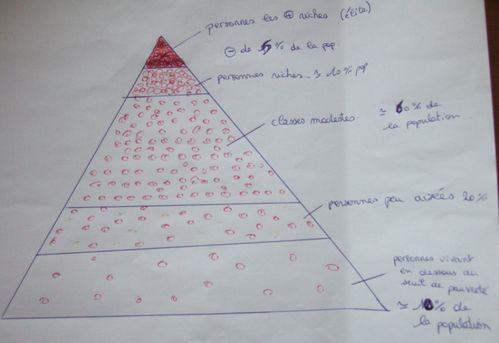 The pyramid, of course, is the easiest way to represent social stratification and the students knew to indicate the percentage of the population in each category. Also nice to see they know what the poverty threshold is.
The pyramid is a classical mode of representation of society: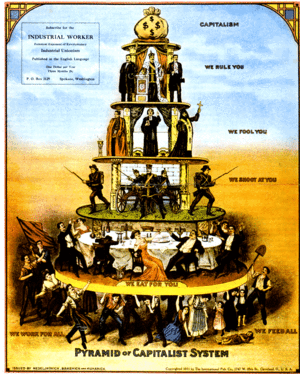 The functionalist tradition (to each his/her box):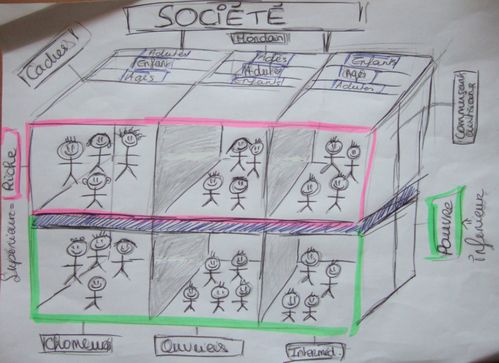 Here the stratification is flatter (the poor in the green boxes, the rich in the pink boxes) but the boxes are also correspond not really to social classes but occupations (in green: unemployed, working-class, intermediary workers; in red, professionals, small and medium businesses).
This is close to a traditional mode of representation as well: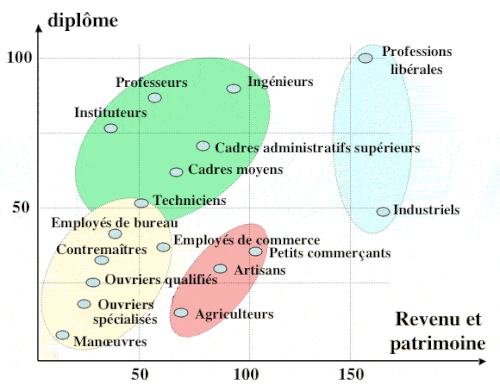 The individual versus institutions:
On the one hand, one sees disconnected, "floating" individuals, then, the back page has major social institutions: (from top to bottom) city hall, football stadium, school, factory (this is France, folks!) with a tiny house on the right.
Remind you of something?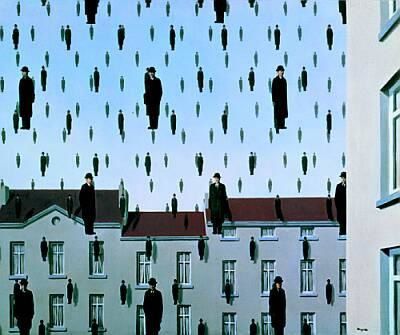 Those of you who read French should go read Foraison's entire piece and subscribe to the blog. Somehow, this reassures me on the state of the French educational system. Good teachers and decently smart students.